If you've ever found yourself alone in the car in the middle of nowhere, and you've thought about just how scary it would be if your vehicle broke down and stranded you there – then you'll understand why towing coverage is such an important part of a US auto insurance policy. Even if you're only 30 miles or so out of the nearest town, once you've called a tow truck you'll be looking at an easy $200+ to get your car back to a repair facility. That's because the tow truck operator has an expensive vehicle to pay for, a skilled workman to compensate and a profit to earn.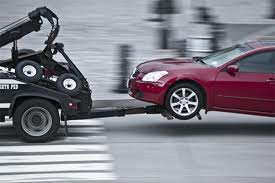 Towing coverage is a relatively inexpensive part of an auto insurance policy in the US, it's just a few dollars a month and in an emergency it can make all the difference in the world. Normally your insurer will give you a number for a central service, that you can call from your cellphone and access round the clock support to find a local tow truck operator who can come and rescue you and your vehicle quickly and easily.
How Does Towing Coverage Work?
You'll need to take a close look at your insurance policy to determine just what your towing coverage applies to. In some cases it may cover all possible eventualities, such as lost keys, being locked out of your vehicle, running out of fuel, or tire blowouts as well as major accidents and incidents. In other cases it may be limited to major emergencies only – so you'll want to dig into the specifics of what your coverage is exactly, and if you find that the coverage you currently have for towing your vehicle is inadequate to your perceived needs – then you should contact your insurance agent or insurance broker immediately to arrange additional cover.
One particular item of towing coverage to consider is how far the maximum towing distance permitted under the policy is. If you normally only drive in the city then a short distance might be just fine, but if you regularly make longer journeys you could sometimes find yourself over 100 miles from a towing station and a short distance towing coverage will require you to pay for all the extra mileage yourself. If you don't want to end up stuck in the middle of nowhere with a broken down vehicle it pays to get towing coverage.
(To read more about towing coverage insurance outside of our glossary, please read our more detailed article on the subject.)