How Does Auto Insurance Compare to Motorcycle Insurance?
Whether or not you have started learning how to ride a bike, you should already know that there are major differences between riding a motorcycle and operating a car or truck. The same applies to auto insurance.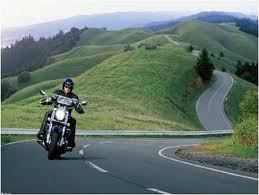 What you probably didn't know is that motorcycle insurance is actually cheaper than car insurance. For starters, a car, truck, or SUV are for more expensive. Totaling a new car will cost you thousands of dollars to replace, motorcycles on the other hand typically have a worth of under $1,000. Of course this can vary greatly for higher end bikes, but in most cases, you'll find that motorcycles are far cheaper to insure.
In addition, the damage you can cause to other vehicles and people is greatly reduced. But you can't forget that driving  a motorcycle is exponentially more dangerous than driving a car. As a result, if you would like your motorcycle insurance to cover personal bodily injury, you can expect to pay a great deal more.
You may also want to consider getting Guest Passenger Liability coverage if you plan on having a passenger ride along with you on your motorcycle. Given the higher chance of accidents on motorcycles, if you ever plan on having a passenger, we highly recommend this type of motorcycle insurance.
Save Money on Your Motorcycle Insurance
If you understand auto insurance fairly well, it's likely you'll recognize quite a few similarities with saving on motorcycle insurance coverage.
Many states already require you to graduate from a motorcycle driving class to get your motorcycle license, and many auto insurance companies will offer you a discount to do so. You can expect to save a minimum of 10% on your premiums. Those are some huge savings, take advantage of them, at the same time, insuring your safety.
Chances are you don't drive your bike during the winter. Then why pay for it?! Many motorcycle insurers allow you to put your insurance and payments on hold during the winter, when you won't be riding anyway. This is what they call a lay-up policy. Not all states and companies have these policies available, but they should be taken advantage of.
The general rule of thumb with getting discount auto insurance is to simply ask. Insurance companies what your business, yet for some reason they don't reveal their discounts as openly as they should. Just ask, and they will be more than happy to let you know how you can save.