Negotiating An Auto Insurance Settlement
We all know the importance of having an automobile. Sometimes, however, automobile accidents sneak up behind us when we least expect them to. This is why why have auto insurance. These accidents can cause extreme amounts of stress for all parties involved. Not only do we have to deal with the police, the repair companies, and being without a car, we also have to deal with the auto insurance company.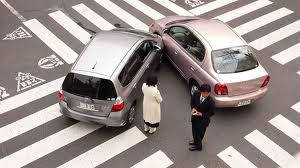 Often times, insurance companies will make it difficult for you to get the settlements you deserve. In filing claims after the accident, the insurance company might start to withhold money and make things difficult for you. If you want to be safe from these stresses, you need to know how to protect yourself in case you ever need to make an insurance claim.
What to do after an accident
Immediately following an accident, no matter how serious it is, you should call the police. In the United States, they can easily be reached by dialing 911.
Before leaving your vehicle, you should make sure you are in a safe spot. Often times, after accidents, people think that other vehicles on the road have noticed their situation and will get out of their car only to be hit by a speeding vehicle. Don't be that naive! Busy roads are always a dangerous place to walk on. Make sure you are pulled off to the side of the road and in a safe spot before exiting your vehicle. If not, it's best to wait for the police to arrive.
Once the police arrive, make sure they file an accident report. Often times, your insurance company will not take your claim seriously if they do not have an official write up of the incident. You should also make sure to exchange insurance information with any other parties involved in the accident. Be sure to grab their name, address, phone number, insurance company information, and also their license plate number. All this information will make filing your claim and negotiating a settlement that much easier.
Negotiating the claim
After you have gathered all the information needed from the accident, call up your insurance provider and file a claim. Tell them all details of the accident including damages to your vehicle, property damage, bodily injury, etc. An insurance claim adjuster will then get in touch with you to reach a settlement with you and your policy provider.
If you have an opinion with how much you feel you are owed, you can write a demand letter to your claim adjuster letting him know the amount of money you feel your claim is worth. The adjusted will then respond with a counter-offer. Usually, you will be able to reach an easy agreement in this initial negotiating stage.
A lot of times, however, insurance companies will try to "low ball" you and get away with giving you a much lower settlement than you are deserved. You should never believe that their initial offer is their final offer. This number is not a fixed price. You can definitely "wheel and deal" to get a settlement amount that you believe is owed to you. Never sign any papers agreeing to an amount you don't agree with.
If you believe their offer is too low, always go to a third party to get an appraisal of the accident damage. If they tell you that the value of your car and the damages sustained are higher than what the insurance company is offering to you, you can prevent this information to your insurance company. Another option you have is to file a complaint with your state's Department of Insurance.
Most times, auto insurance companies will be willing to accommodate your requests. The insurance providers we work with here at 4AutoInsuranceQuote.com are all very helpful and all receive high customer satisfaction grades. If, however, you have difficulties reaching an agreement with your insurance company in regards to your auto insurance settlement, consider consulting with a car accident attorney. Most lawyers in the United States are more than experienced in dealing with automobile accident cases.
When lawyers get involved, auto insurance claims usually get settled quite quickly. If your attorney reaches an impasse, however, and cannot reach a settlement, you have the option of filing a lawsuit.
Here at 4AutoInsuranceQuote.com, we obviously do not wish any of this legal stress on you. The insurance companies that we work with are all very reputable and have all have simple claims filing processes. If you wish to switch insurance companies and find a more reliable provider that you can count on, enter you zip code above to get started.