What an Insurance Policy Looks Like
What does an auto insurance policy look like? An insurance policy looks like an identification card. Drivers can carry paper copies on their person or in their vehicles, or access digital copies from their provider's mobile app. Your insurance policy will list the kind of coverage you have as well as your coverage limits. A car insurance policy is required in almost every state, and you will need to show proof of insurance in order to buy and register a new vehicle.
Free Car Insurance Comparison
Compare Quotes From Top Companies and Save
Secured with SHA-256 Encryption
UPDATED: Jun 6, 2022
It's all about you. We want to help you make the right coverage choices.
Advertiser Disclosure: We strive to help you make confident auto insurance decisions. Comparison shopping should be easy. We are not affiliated with any one auto insurance provider and cannot guarantee quotes from any single provider.
Our insurance industry partnerships don't influence our content. Our opinions are our own. To compare quotes from many different companies please enter your ZIP code on this page to use the free quote tool. The more quotes you compare, the more chances to save.
Auto insurance is required by law in all 50 states, and for a good reason too. Auto insurance protects a car and its owner from the unthinkable. Although extremely important, it's also very complicated. With hundreds of different options available to insure a car, it's not surprising that it confuses many consumers.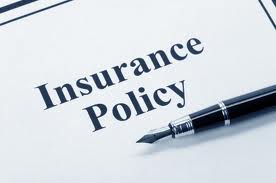 Insurance, by definition, is an agreement between a person and an insurance provider in which the person pays the provider money in exchange for protection from financial losses. In other words, you pay your insurance company for financial security. Auto insurance, for example, protects people in case of accidents with their vehicle.
We need auto insurance because driving is dangerous. Whenever we get behind the wheel of our vehicles, there is a chance we will do damage to our car, other cars, ourselves, or other people. These expenses can be costly. Most people don't have nearly enough money to pay for them. This is why car insurance is needed and required by law.
Types Of Insurance Coverage In A Policy
Auto insurance policies contain several different types of coverages. Required coverages vary state by state. All states, however, require something known as "liability insurance." Liability insurance covers you in case you do damage to other vehicles. In the event of an accident, liability insurance will pay for the other party's car damage, bodily injury, and property damage. It does not cover damage to your vehicle or property, only to other people's. The reason liability insurance is required is because it's the government's job to protect its citizens. Requiring liability insurance by law is a way to make sure people are protected from damage caused by others.
So, in the United States, all auto insurance policies must include liability insurance, but what other types of insurance might be included? Let's take a look:
Additional Types Of Insurance Coverage
Collision coverage is one of the most popular coverage types. Like stated above, liability insurance covers damage you might cause to others. Collision coverage, on the other hand, protects your vehicle. If you are ever in an accident and your vehicle is scratched, dented, flattened, or totaled, collision coverage will pay for it to be repaired or replaced. If you have an old car that is not worth much money, it might not be in your best interests to get collision coverage.
Comprehensive coverage is another popular type of coverage. It will cover damages caused by anything but collisions. This includes theft, vandalism, and natural disasters (fire, snow, hurricanes, etc.). If you live in a safe, calm area, you might consider dropping or not purchasing comprehensive coverage.
Uninsured and under-insured motorist coverage protects you in case the driver of the other vehicle hits you and does not have adequate insurance. Although liability insurance is required by law, that does not mean everybody has it. Many people take the considerable risk of driving without insurance and end up paying gravely for it (license suspension and incarceration are just some of the consequences of driving without insurance). If you are involved in an accident and the at-fault driver does not have insurance, it could be quite challenging to pry money from him/her. This is where uninsured or under-insured motorist comes in. It will protect you in situations such as this.
Compare over 200 auto insurance companies at once!
Secured with SHA-256 Encryption
Insurance Policy Limits
Now that you are familiar with the coverage types, you should also familiarize yourself with limits. On your insurance policy, you might see a group of numbers that look like this: 200/400/250, Deductibles: 700 / 700. If you don't know what this means, don't worry, I'll decode it for you:
200 = $200,000 of Bodily Injury Coverage per Person in an Accident
400 = $400,000 of Bodily Injury Coverage for all Persons in an Accident
250 = $250,000 of Liability Property Coverage per Accident
700 = $700 Comprehensive Deductible
700 = $700 Collision Deductible
These numbers represent the amount of money your insurance company will pay out to you in the event of an accident. The more money you pay for insurance, the more coverage you will have. To determine how much coverage you need, it's best to analyze your individual situation.
Choosing The Right Insurance Policy For You
Before choosing your insurance coverage, it's best to understand your needs and wants. Once you know what type of coverage you need, then you can shop around and get quotes from different companies. It is highly recommended to compare rates to get the best premium for you and your family. (Note – a premium is the price of all coverage types included in your policy.) If you are ready to start comparing quotes, go to the top of this page and enter your zip code. Your journey to low premiums begins now.
Editorial Guidelines: We are a free online resource for anyone interested in learning more about auto insurance. Our goal is to be an objective, third-party resource for everything auto insurance related. We update our site regularly, and all content is reviewed by auto insurance experts.