Auto Insurance for Young Drivers
The idea of your teen being behind the wheel alone can be terrifying. It's a big step for your child, as well as for you, but they have to grow up sometime and driving is a major step in the right direction. Continue reading below to learn more about getting insurance for your young one, how to compare quotes to find the cheapest rates, and how to take advantage of some of the discounts made to new, young drivers.
Introduction To Car Insurance For Fresh, Young Drivers
Insuring a new driver can be quite expensive, as you'll see reflected on your monthly auto insurance premium, but it is something you must do. Not only is it most likely required by your State, but its simply irresponsible to let your younger driver operate a vehicle without auto insurance.
The key to saving on auto insurance for young drivers is to keep their driving record clean of tickets and accidents. This is achieved by instilling good driving practices in your son or daughter.
A single speeding ticket, or the most insignificant fender bender can send their auto insurance rates skyrocketing. Chances are you'll be paying for their auto coverage for years to come, so it's in everyones best interest that you teach them how to drive safely and responsibly.
Parents and their kids should both be heavily involved in all the steps taken to getting a new driver on the road. If you decide to buy them their own new or used car, be sure to choose a car with high safety ratings, and more importantly, a car that isn't too fast or flashy. The car they drive heavily impacts your auto insurance premiums, and there's a lot of money to be saved here.
On the same note, you should keep your teen driver involved in the auto insurance buying process as well. Make sure they are well aware of the costs, and the negative impact irresponsible driving can have on the whole family. Not to mention the long term effects and costs of a tarnished driving record.
A popular method, although despised by young drivers, is to make them pay for a percentage of the total monthly auto insurance premium. If they drive irresponsibly, you won't be the only one effected by this financial blow.
Buying Auto Insurance For A Young Driver
Buying auto insurance isn't nearly as big of a hassle as it once was. You can now get quotes from multiple companies, that are custom-tailored to all your needs, simply by entering your zip code above. Your student driver may even apply for some discounts, like the Good Grade Discount.
This is a perfect opportunity to see what kind of deals on auto insurance are out there at the moment. If you've been on the same policy for long while, you may be paying more than you have to.
Getting Auto Insurance Quotes For Young Drivers
Younger drivers often get the most expensive auto insurance quotes from insurance companies that see them as high risk drivers. Young drivers are generally considered a safety risk because of their inexperienced driving history. Insurance companies will offer very affordable rates for people who have been driving for a long time as they know that they are low risk drivers. However, it is not the case with young drivers and the situation is compounded when a young driver already has an accident or two in their record. Speeding tickets and other traffic violations will also make it very difficult for a young driver to get a good auto insurance quote.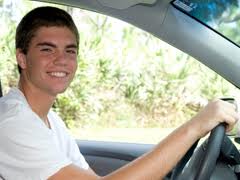 However, it is still possible for a young driver to use some guidelines to get good rates on their insurance. They will still definitely pay more than the average car insurer although they can avoid getting completely ripped off by insurance companies.
• Ask your parents to add you on their policy – This is a great way to save money on auto insurance as insurance companies will charge your parents very nominal rates to cover you in their policy. However, the drawback here is that the car will have to be registered in the names of the parents which is not always the most ideal situation.
• Student discounts – Some companies offer auto insurance discounts for students. If not for student discounts, you may be eligible for an attractive discount if you take a simple driving course at a driver's education facility. This might take only a few days and you might even be able to learn a few things that will help you stay safe on the road with better driving technique.
• Keep a good driving record – If your personal driving record already has speeding tickets and other traffic violations, it can make your insurance premium skyrocket. Try to keep a clean driving record. Even if you have a bad driving record, take steps to change that from today as it can save you a significant sum of money in the near future.
• Shop online – This is one of the best kept secrets for young people who are trying to save on insurance costs. Many make the mistake of choosing the first insurance company they contact. Shop online and compare quotes from several different companies. Though most companies will consider young drivers to be high risk, some will be less harsh than others. This might present an opportunity to save money.
Cheap Car Insurance For Young Drivers
Watching their sons and daughters drive for the first time on their own is one of the scariest moments in a parent's life, but is something they all must come to grips with at one point or another.
You will no longer be able to control how and when your kids drive, and you won't be able to always be there when the worst occurs. All you can do is equip your children with ample coverage for the worst of scenarios.
Proper education for you and your son or daughter regarding auto insurance is necessary to choosing a policy and reducing the chances of collision.
Before They Get Their Driver License
Before your kid hits the road alone, you need to confirm that they have strong safe driving practices. The driving habits you instill in them now are their best defense against finding themselves in a collision.
Ensuring they have proper driving abilities will also save you a lot of money in the long run. An accident early into a young driver's record can cost you thousands of dollars over the years.
Getting Auto Insurance for Teens
Don't forget that holding auto coverage is required by state law. The day your son/daughter receive their driver license, you need to have an auto insurance company in mind before they even put the keys in the ignition.
Once they graduate from the learner's permit, you're coverage is not likely to cover them anymore.
Take your time when narrowing down your choices of possible auto insurance providers. If you aren't familiar with auto insurance you may be caught off guard by all the confusing terms a jargon.
Don't worry, there are many resources available to us today to make the process as easy as possible. We've compiled a vast collection of information to help you make sense of everything.
We've even made the auto insurance quote process simple. All you need is your zip code and some basic information to get started.
There are many auto insurance providers now offering insurance policies geared towards teens and other young drivers.
Cheap Auto Insurance for Teens
Finding auto insurance for your young driver isn't rocket science. Many of the same money saving techniques can also be applied to obtaining auto insurance in other age groups. And they all include some very common sense stuff.
Slow, Safe Cars: Putting your kid behind the wheel of a sports car isn't the best idea for safety's sake, and the auto insurance companies agree!
Add Them To Your Policy: Adding an additional policy to the coverage you already receive can save a lot of money when compared to getting an entirely new policy.
Choose High Deductibles: Choosing a high deductible shows the auto insurance provider that you have confidence in your child's driving and are willing to back it up with money. A high deductible will reduce a lot of the risk put on the shoulders of the insurance provider, yielding you lower premiums.
Getting Started With Your Young Driver Price Quotes
4AutoInsuranceQuote.com has made it easy for young drivers to get competitive rates from the leading auto insurance providers.  Scroll back up to the top of this page and enter your zip code to begin.  After filling out a brief three part survey, you will be connected with the most affordable insurance rates for young drivers out there!