Vehicle Depreciation And Its Effect On Insurance Rates
Vehicle depreciation is a loss of worth caused by factors like age and condition of your car. Vehicle depreciation affects auto insurance in some cases, typically for collision or crash coverage that accounts for the value of your car. Comprehensive or personal injury protection auto insurance is not affected by vehicle depreciation since it doesn't take your automobile into account.
Free Car Insurance Comparison
Compare Quotes From Top Companies and Save
Secured with SHA-256 Encryption
UPDATED: Jun 6, 2022
It's all about you. We want to help you make the right coverage choices.
Advertiser Disclosure: We strive to help you make confident auto insurance decisions. Comparison shopping should be easy. We are not affiliated with any one auto insurance provider and cannot guarantee quotes from any single provider.
Our insurance industry partnerships don't influence our content. Our opinions are our own. To compare quotes from many different companies please enter your ZIP code on this page to use the free quote tool. The more quotes you compare, the more chances to save.
As physical items and property age, they tend to either increase or decrease in value. Own a painting by a famous artist, or perhaps a collectible like a rookie baseball card or a rare coin? It's probably going to go up in value as time passes, which is almost never the case when it comes to your car. Unless your car is a rare sports or luxury car, it's almost a dead certainty that it will depreciate in value as time goes on, with the biggest percentage occurring when you drive it off of the lot after purchasing it. In this article we will take a look at vehicle depreciation and how it can change the price you pay for your car insurance.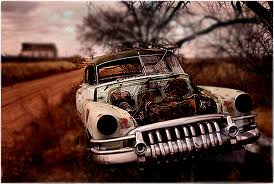 What is Vehicle Depreciation?
In short, vehicle depreciation is a loss of worth caused by factors like age. When you first purchase a new automobile, a significant portion of the price covers items like freight, delivery, taxes and add-ons that don't tend to have a lot of impact on the actual value of the car. When you drive your new car off of the lot, these items immediately drop off of the value of the car so if you tried to sell your new car on the market a week later, you are going to receive significantly less than you initially paid.
The total value depreciation your vehicle sees on an annual basis will be determined by a whole host of factors, including the vehicle's make, model and brand, how many instances of that make have required repairs or had recalls issued, failure rates over the long term, and more. The Blue Book is the industry standard for determining the value of a car a few years out from its original purchase, and most dealers, used car shops and individuals will use this value as a reference point when haggling over the price when buying or selling a car that has depreciated in value.
Compare over 200 auto insurance companies at once!
Secured with SHA-256 Encryption
Only Some Policies are Affected by Depreciation
It's important to remember that only some auto insurance policies are affected by the value of the car, which means that only those policies will be affected by depreciation of the car's value. Many add-on packages, such as comprehensive coverage, personal injury insurance and property damage insurance have little to do with the car itself and therefore the price won't fluctuate due to your car aging by a few years.
However, some of the most expensive parts of your insurance policy are directly affected by the value of your car – especially those around collision and crash insurance. It's with these policies that you can traditionally look for some savings as your car ages; after all, if you get in to a crash with your brand new car when it is valued at $30,000 it costs your insurance company quite a bit more than the same accident when your car has depreciated to a value of $18,000. Many insurance companies will offer up discounts if you ask them and let them know that you know the car has depreciated in value a bit.
Look for Replacement Insurance if Offered
If you're thinking about buying a brand new car, it's worth checking if your preferred auto insurance provider offers replacement insurance coverage. This type of coverage will guarantee that your car gets replaced with a brand new model if the car is written off in a crash or if the cost of repairs rises above a certain amount. Having replacement insurance that extends out for a few years after you purchase a new car can be incredibly handy and offsets any depreciation that the car might experience throughout the life of the insurance plan.
For example, say you purchased a $30,000 car and opted for replacement insurance, but three years out the car has depreciated to a Blue Book value of around $18,000. If your car is written off in an accident, you're only going to get the $18,000 value considered by your auto insurance company – unless you have replacement insurance. With replacement coverage, you will receive a new car valued at your car's original worth, which is a new $30,000 car instead of $18,000 toward a new one. For this reason alone it's worth paying the extra cost for replacement coverage through your auto insurance company.
Renegotiate as your Car gets Older
Finally, one last tip is to try to remember to renegotiate your automobile insurance with your provider as your car depreciates in value. Nearly everyone forgets that your auto insurance typically stays at around the same cost while the value of your car drops, and this creates additional margin and profits for your auto insurance company. While they aren't likely to offer you a significant discount you will probably be able to squeeze a few bucks out of them each year that you insure the same vehicle. This is, of course, outside of any normal price increases that might have occurred in your area throughout the year. Auto insurance prices do fluctuate, so if the price goes up there probably isn't much you can do to save on your total insurance cost.
4AutoInsuranceQuote.com is your trusted partner in finding the best prices for auto insurance anywhere in the country. Our team scours through the infinite number of insurance plans and providers to find the best deals and gathers this data for you. To get started with some free auto insurance price quotes, browse back up to the top of this page and enter your email address in to the quick form. It's that easy!
Editorial Guidelines: We are a free online resource for anyone interested in learning more about auto insurance. Our goal is to be an objective, third-party resource for everything auto insurance related. We update our site regularly, and all content is reviewed by auto insurance experts.