Dangers of Letting Your Auto Insurance Lapse
What happens when you let your auto insurance lapse? The most serious risk involved with having no auto insurance is the chance that you may cause an accident, or be determined to be the 'at fault' party in an accident. If your state uses the 'tort system', which the majority of states do, you will be open to an incredible amount of financial risk if you cause a crash.
Free Car Insurance Comparison
Compare Quotes From Top Companies and Save
Secured with SHA-256 Encryption
UPDATED: Jun 6, 2022
It's all about you. We want to help you make the right coverage choices.
Advertiser Disclosure: We strive to help you make confident auto insurance decisions. Comparison shopping should be easy. We are not affiliated with any one auto insurance provider and cannot guarantee quotes from any single provider.
Our insurance industry partnerships don't influence our content. Our opinions are our own. To compare quotes from many different companies please enter your ZIP code on this page to use the free quote tool. The more quotes you compare, the more chances to save.
Buying auto insurance coverage is one of the necessary evils involved with living in our society. There are very few people – outside of those who have had positive experiences with their auto insurance company – that actually want to spend hundreds or thousands of dollars a year to purchase insurance for their vehicles. Yet, without insurance, one is open to an incredible amount of risk every time they get behind the wheel, and these risks can translate into huge financial costs should an accident occur. This, among other reasons, is why you should never allow your car insurance policy to expire or lapse. Below, we take a look at some of the dangers of letting your coverage lapse, and why you should do your best to never let that happen.
Risks Involved In Losing Your Auto Insurance Coverage
Accident With No Insurance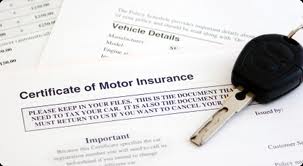 The most serious risk involved with having no auto insurance is the chance that you may cause an accident, or be determined to be the 'at fault' party in an accident. If your state uses the 'tort system', which the majority of states do, you will be open to an incredible amount of financial risk if you cause a crash. Since you have no Bodily Injury Liability coverage, any medical treatment costs for those in the other car (or pedestrians) will be passed directly on to you. This is compounded by the number of passengers in the car, and if there are four or five, the total bill will likely be astronomical. You'll also be left unprotected from lawsuits. Rest assured once the other party finds out that you have no auto insurance, they will be calling a personal injury lawyer. Also, if your auto insurance lapses you lose your Property Damage Liability coverage, which would pay for the damage to the other vehicle. This is another area where you'll have to foot the bill out of pocket.
Loss Of Personal Injury Protection
If you're in a state with 'no fault' insurance, or you've gone ahead and purchased it independently, you will lose your Personal Injury Protection coverage once your auto insurance lapses. This policy is the one that covers costs related to any injuries you sustain in an accident, including medical treatment, rehabilitation, lost wages, and funeral expenses. PIP insurance usually covers others riding in your car, which we'll discuss below. Without PIP, every dollar in injury-related costs will be passed directly on to you, including high-ticket items like hospital bills.
No Coverage For Family Members And Dependents
It's important to remember that if you let your auto insurance coverage expire, you also lose coverage for any family members inside the car. For instance, if you have insurance that covers passengers in an accident and you are unprotected when you crash, you can end up paying out of pocket for the medical expenses of everyone in the car. Worse, if the passengers in your car aren't family members, but friends or work colleagues, they might end up suing you to cover their medical treatment costs or for other damages. This can end up costing tens of thousands of dollars in legal fees on top of whatever ends up being awarded in damages. If someone was to perish in the crash, you will likely be on the hook for massive funeral costs, as well as lost wages that must be paid out to the family.
Additional Fines And Penalties
Tickets and other criminal fines are another great reason to ensure that your auto insurance is kept up to date. As states and many cities and counties have the ability to set their own local laws and bylaws in regards to auto insurance, most areas will have some form of penalty in place for driving with expired auto insurance. Should you end up as the "at fault" party in an accident, additional fines and penalties can be levied on top of this. While it's unlikely, you could also end up with a criminal record or with sanctions on your driver's license. It's almost a certainty that repeat offenders would be subject to license suspensions that could range from a few weeks to a year.
Loss Of Discounts
Finally, with some insurance companies, you can lose discounts that you have earned, or face higher future reinsurance costs if you let your insurance coverage lapse. As insurers use discounts to reward or incentivize behaviors like accident-free driving, they are under no obligation to continue these if you let your auto insurance run out or neglect to renew it. Canceling discounts like these is one of the easiest ways for your insurer to punish you for skipping out on your renewal, which of course costs them a bit in lost revenues.
There truly is no good that comes with letting your auto insurance lapse. From being left completely unprotected in accidents to being at risk of lawsuits and criminal charges, it's best to just keep your auto insurance up to date. Many insurance companies will have automatic payment options that make renewing your insurance completely automatic and no action will be required on your part. If you're the type that's prone to missing key dates – perhaps this is the best option. Talk to your auto insurance company to see what they suggest, and remember: don't let your auto insurance lapse!
Editorial Guidelines: We are a free online resource for anyone interested in learning more about auto insurance. Our goal is to be an objective, third-party resource for everything auto insurance related. We update our site regularly, and all content is reviewed by auto insurance experts.