4AutoInsuranceQuote.com's expert team focuses on ensuring our content and services uphold the highest standards of integrity. Our dedicated team also manages our extensive writing network, which ensures that the information you receive is accurate, evidence based, current, and trustworthy.
A team of car insurance experts reviews our content, ensuring that existing and new content is accurate so you can make the best decisions about your car insurance.
We strive to be your most trusted partner in pursuing the right car insurance.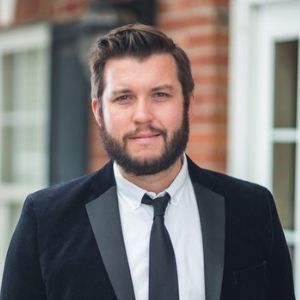 Daniel Walker, Licensed Insurance Agent
Daniel Walker graduated with a BS in Administrative Management in 2005 and has run his family's insurance agency, FCI Agency, for over 15 years (BBB A+). He is licensed as an insurance agent to write property and casualty insurance, including home, life, auto, umbrella, and dwelling fire insurance. He's also been featured on sites like Reviews.com and Safeco.
To ensure our content is accurate and up-to-date, Daniel reviews and fact-checks hundreds of insurance articles each month. He is passionate about helping consumers make the best decisions when choosing their insurance coverage. His mission is to guarantee the information you receive on our site regarding insurance rates and policy advice is accurate, evidence-based, current, and trustworthy.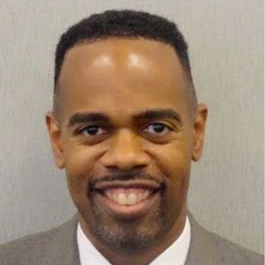 Tracey L. Wells, Licensed Insurance Agent & Agency Owner
Tracey L. Wells is a licensed insurance agent and Farmers insurance agency owner with 23 years of experience. He is proud to be a local Farmers agent serving Grayson, Georgia and surrounding areas. With experience as both an underwriter and agent, he provides his customers with insight that others agents may not have.
His agency offers all lines of insurance including home, life, auto, RV, business, and pet insurance. Tracey specializes in commercial, rideshare, worker's compensation, and liability insurance. A proud United States Navy veteran, Tracey had the opportunity to protect our Nation's freedoms while traveling to over 25 countries.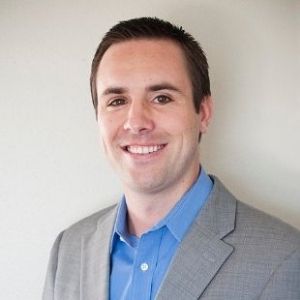 Eric Stauffer, Licensed Insurance Agent
Eric Stauffer is an insurance agent and banker-turned-consumer advocate. His priority is educating individuals and families about the different types of insurance coverage. He is passionate about helping consumers find the best coverage for their budgets and personal needs.
Eric is the CEO of C Street Media, a full-service marketing firm and the co-founder of ProperCents.com, a financial education platform focused on helping individuals and families learn proper money management. Eric holds accidental, health, life, casualty, and property insurance licenses in the state of California.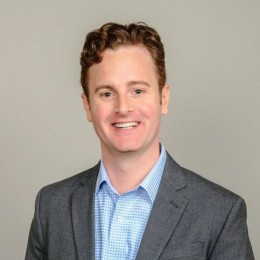 Jimmy McMillan, Licensed Insurance Agent
Jimmy McMillan is an entrepreneur and the founder of HeartLifeInsurance.com, an independent insurance brokerage. His company specializes in insurance for people with heart problems. He knows personally how difficult it is to secure health and life insurance after a heart attack.
Jimmy is a licensed insurance agent from coast to coast who has been featured on ValientCEO and the podcast Modern Life Insurance Selling Podcast. He has successfully approved cases with difficult heart issues and has been an insurance advocate for many years.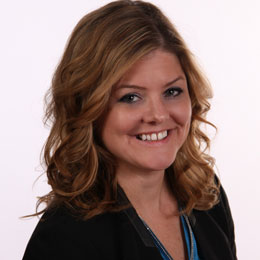 Kristen Gryglik, Licensed Insurance Agent
Kristen is a licensed insurance agent working in the greater Boston area. She has over 20 years of experience counseling individuals and businesses on which insurance policies best fit their needs and budgets. She knows everyone has their own unique needs and circumstances, and she is passionate about counseling others on which policy is right for them.
Licensed in Massachusetts, New Hampshire, Maine, and Florida, Kristen has over 15 years of experience working in the insurance industry. She currently works for Liberty Mutual as a Resident Sales Representative providing auto, home, and life insurance policies and counseling in personal finance and retirement planning.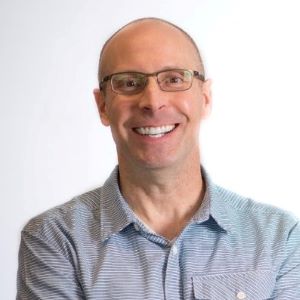 Tim Bain, Licensed Insurance Agent
Tim Bain is a licensed insurance agent with 23 years of experience helping people protect their families and businesses with the best insurance coverage to meet their needs. 
His insurance expertise has been featured in several publications, including Investopedia and eFinancial. He also does digital marking and analysis for KPS/3, a communications and marking firm located in Nevada.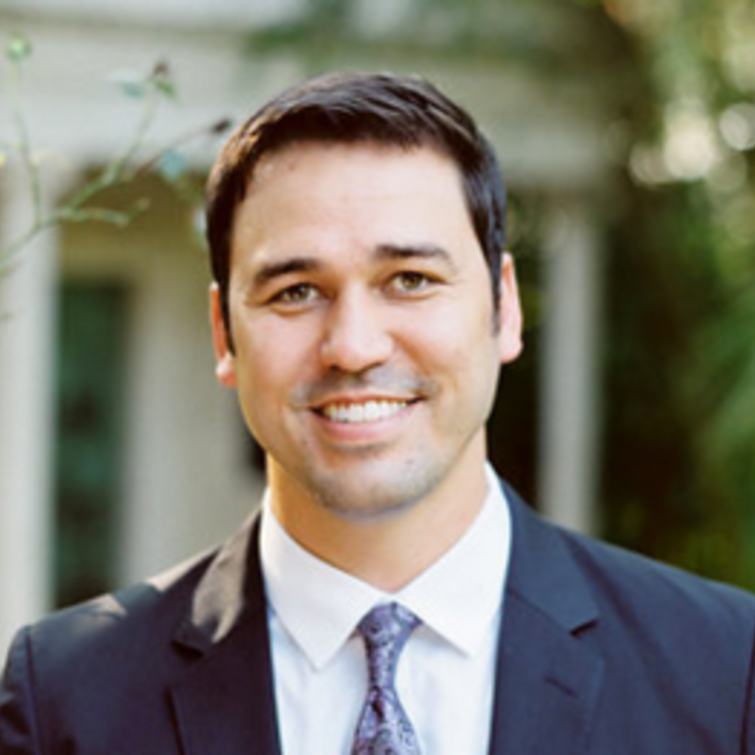 Jeff Root, Licensed Insurance Agent
Jeff is a well-known speaker and expert in insurance and financial planning. He has spoken at top insurance conferences around the U.S., including the InsuranceNewsNet Super Conference, the 8% Nation Insurance Wealth Conference, and the Digital Life Insurance Agent Mastermind. He has been featured and quoted in Nerdwallet, Bloomberg, Forbes, U.S. News & Money, USA Today, and other leading finance websites.
Licensed in all 50 states and D.C., Jeff is an insurance agent who has helped over 3,000 people secure coverage to protect their investments and loved ones. Jeff is the author of The Digital Life Insurance Agent and a host of the podcast Modern Life Insurance Selling Podcast, where he trains other insurance agents. Jeff has qualified for MDRT (Million Dollar Round Table) every year since 2009, putting him in the top 1% of financial professionals in the nation.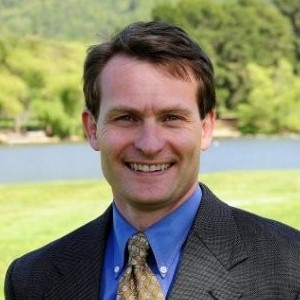 Scott W. Johnson, Licensed Insurance Agent
Scott W Johnson is an independent insurance agent in California. Principal Broker and founder of Marindependent Insurance Services, Scott brings over 25 years of experience to his clients. His Five President's Council awards prove he uses all he learned at Avocet, Sprint Nextel, and Farmers Insurance to the benefit of his clients.
Scott quickly grasped the unique insurance requirements of his clients along the mountains, coast, and flood plains of California. He enjoys working with start-ups and conducting small business risk analysis. He sells all lines of coverage including property, life, health, casualty, earthquake, and flood insurance.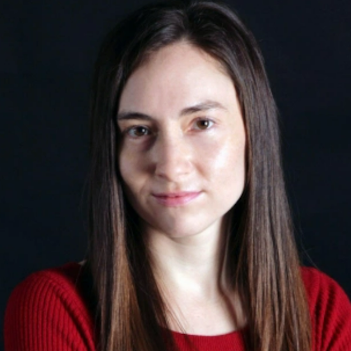 Dani Best, Licensed Insurance Producer
Dani Best has been a licensed insurance producer for nearly 10 years. Dani began her insurance career in a sales role with State Farm in 2014. During her time in sales, she graduated with her Bachelors in Psychology from Capella University and is currently earning her Masters in Marriage and Family Therapy. Since 2014, Dani has held and maintains licenses in Life, Disability, Property, and Casualty.
Dani has worked for two State Farm agencies and was the top life insurance producer in both offices. Dani has extensive experience with life, home and auto insurance, disability policies, and how individual insurance coverages work. She is also trained in financial services provided by State Farm, such as cash back rewards and credit cards, checking and savings accounts, and home and auto loans. She applies her drive to help others to her approach with insurance, using her expertise to make difficult topics and situations less complex and stressful.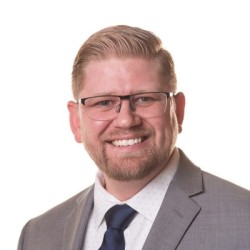 Brad Larson, Licensed Insurance Agent
Brad Larson has been in the insurance industry for over 16 years. He specializes in helping clients navigate the claims process, with a particular emphasis on coverage analysis. He received his bachelor's degree from the University of Utah in Political Science. He also holds an Associate in Claims (AIC) and Associate in General Insurance (AINS) designations, as well as a Utah Property and Casualty license.
Brad started out as a claims adjuster for a national carrier and has since switched to the agency side of the insurance business. He is an experienced Director of Operations skilled in negotiation, employment practices, liability, and fraud detection. Brad is licensed in all P&C lines.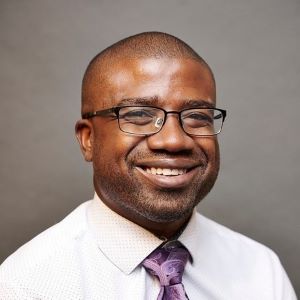 Schimri Yoyo, Licensed Agent & Financial Advisor
Schimri Yoyo is a financial advisor with active life and health insurance licenses in seven states and over 20 years of experience. During his career, he has held roles at Foresters Financial, Strayer University, Minnesota Life, Securian Financial Services, Delaware Valley Advisors, Bridgemark Wealth Management, and Fidelity. 
Schimri is an educator eager to assist individuals and families in achieving their own financial success stories. He has been featured in several publications, including Sophisticated Investor, RocketHQ, DivorceMag, Exercise.com, and Insurance.com.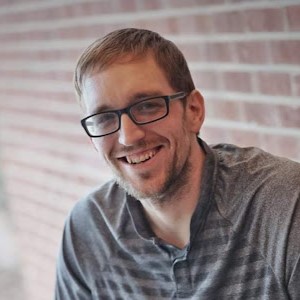 Brandon Frady, Licensed Insurance Agent
Brandon Frady has been a licensed insurance agent and insurance office manager since 2018. He has experience in ventures from retail to finance, working positions from cashier to management, but it wasn't until Brandon started working in the insurance industry that he truly felt at home in his career. In his day-to-day interactions, he aims to live out his business philosophy in how he treats his customers.
Auto and property insurance are often legally required products, so no one is excited to purchase them. This is why Brandon's approach to selling insurance is fully customer-centric. His goal is to provide the highest quality insurance customers can confidently purchase and then leave to work its magic protecting their investments. Brandon avoids cold calling and pressuring customers to purchase. Instead, he relies on referrals, insurance education, and exceptional customer service.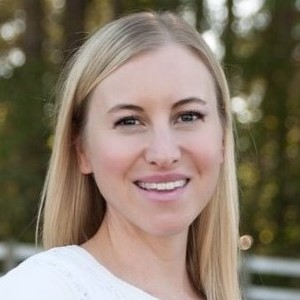 Heidi Mertlich, Licensed Insurance Agent
Heidi works with top-rated insurance carriers to bring her clients the highest quality protection at the most competitive prices. She founded NoPhysicalTermLife.com, specializing in life insurance that doesn't require a medical exam. Heidi is a regular contributor to several insurance websites, including FinanceBuzz.com, Insurist.com, Finance101.com, and Forbes.
As a parent herself, she understands the need families have to keep their families financially safe, regardless of what life brings. Her goal is to make the process of obtaining life insurance as simple as possible and provide insurance consumers the peace of mind they deserve.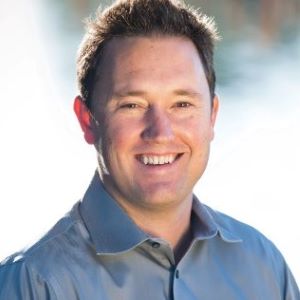 Ty Stewart, Licensed Insurance Agent
Ty Stewart is the founder and CEO of SimpleLifeInsure.com. He started researching and studying about insurance when he got his first policy for his own family. He has been featured as an insurance expert speaker at agent conventions and in top publications. 
As an independent licensed insurance agent, he has helped clients nationwide to secure affordable coverage while making the process simple. When he bought his first insurance policy, he saw the need to bring more information about the process to others. His mission is to get his clients the lowest rates on insurance to protect their families.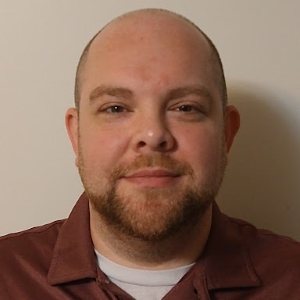 Justin Wright, Licensed Insurance Agent
Justin Wright has been a licensed insurance broker for over 9 years. After graduating from Southeastern Seminary with a Masters in Philosophy, Justin started his career as a professor, teaching Philosophy and Ethics. Later, Justin obtained both his Property & Casualty license and his Life and Health license and began working for State Farm and Allstate.
In 2020, Justin began working as an independent broker. Since going independent, Justin has extended his licensing across several states along the East Coast to Midwest. He currently specializes in life insurance, annuities, and health insurance, including Long Term Care insurance. He still maintains his Property & Casualty license as well.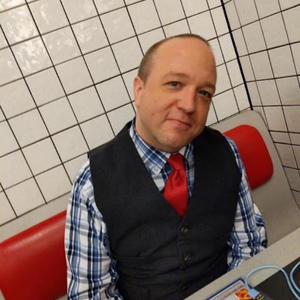 Benjamin Carr, Former State Farm Insurance Agent
Benjamin Carr worked as a licensed insurance agent at State Farm and Tennant Special Risk. He sold various lines of coverage and informed his clients about their life, health, property/casualty insurance needs.
Assessing risks and helping people find the best coverage to suit their needs is a passion of his. He appreciates that insurance was designed to protect people, particularly during times of crisis. All insurance consumers should be informed and should understand how individual policies can protect them, their families, their possessions, and their homes. That mission serves him in his work to this day.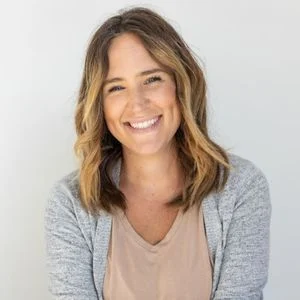 Kalyn Johnson, Insurance Claims Support & Sr. Adjuster for 10 Years
Kalyn grew up in an insurance family with a grandfather, aunt, and uncle leading successful careers as insurance agents. She soon found she has similar interests and followed in their footsteps. After spending about ten years working in the insurance industry as both an appraiser dispatcher and a senior property claims adjuster, she decided to combine her years of insurance experience with another passion, writing.
As an insurance writer and researcher, she specializes in real estate, healthcare, finance, and all lines of insurance. When Kalyn isn't writing, she enjoys spending time with her husband and their four children.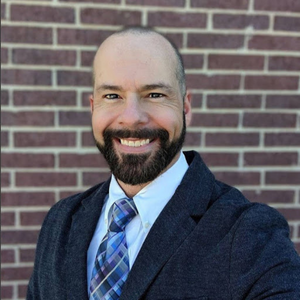 Michael Leotta, Insurance Operations Specialist
Michael earned a degree in Business Management with an insurance focus, which led to a successful 25-year career in insurance claims operations and support. He possesses a high-level of business acumen across multiple areas of the insurance industry. Over the course of his career, he served in multiple roles supporting claims operations including: Claims Specialist, Claims Trainer, Claim Automation & Procedures Specialist, and Process Analyst.
His primary areas of expertise are in complex insurance claim handling with a litigation focus, claims training, jurisdictional guidelines, process improvement, and data analytics. Michael has developed a keen understanding of the insurance industry, and well-rounded general business proficiency.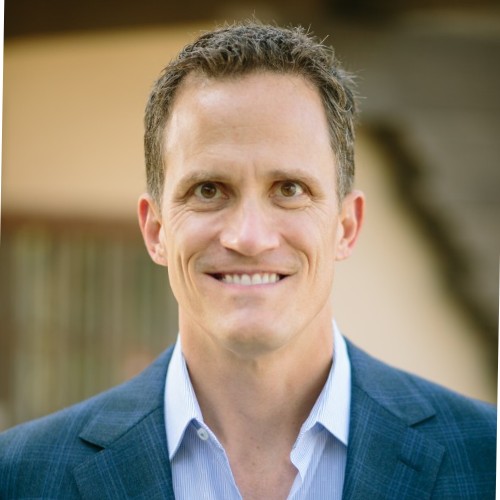 Chris Abrams, Licensed Insurance Agent
Chris is the founder of Abrams Insurance Solutions and Marcan Insurance, which provide personal financial analysis and planning services for families and small businesses across the U.S. His companies represent nearly 100 of the top-rated insurance companies.
Chris has been a licensed insurance agent since 2009 and has active insurance licenses in all 50 U.S. states and D.C. Chris works tirelessly with clients nationwide to help them navigate the insurance and financial world. His mission is to help people and businesses have the protection they need at the lowest possible price.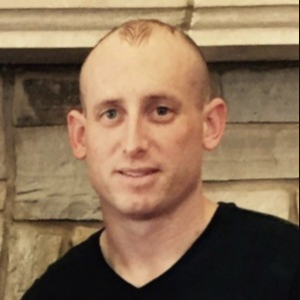 Jeffrey Manola, Licensed Insurance Agent
Jeffrey Manola is an experienced insurance agent who founded TopQuoteLifeInsurance.com and NoMedicalExamQuotes.com. His mission when creating these sites was to provide online consumers searching for insurance with the most affordable rates available.
Not only does he strive to provide consumers with the best prices for insurance coverage, but he also wants those on the market for insurance to be well-informed about the different types of insurance options available. His goal is to provide readers with all the information necessary to make a confident insurance purchase.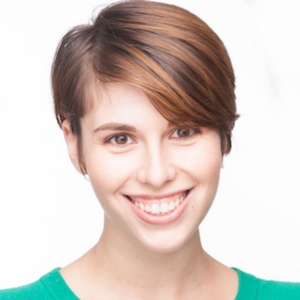 Laura Berry, Former Licensed Insurance Producer
Laura Berry has experience as a licensed producer selling life, health, and property insurance coverage for both Allstate and State Farm. She has dedicated many hours to helping her clients understand the insurance marketplace so they could find the best car, home, and life insurance products for their circumstances.
While she currently helps businesses take advantage of the federal R&D tax credit, she still takes time to provide guidance on insurance. It is her belief that current insurance shoppers should have access to accurate information so they can find the appropriate insurance product for their needs.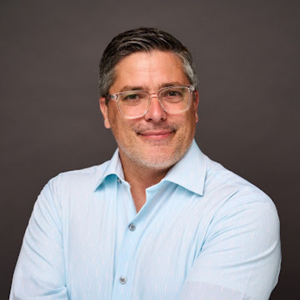 Michael Vereecke, Commercial Lines Coverage Specialist
Michael Vereecke is the president of Customers First Insurance Group. He has been a licensed insurance agent for over 13 years. He also carries a Commercial Lines Coverage Specialist (CLCS) Designation, providing him the expertise to spot holes in businesses' coverage.
Since 2009, he has worked with many insurance providers, giving him unique insight into the insurance market, differences in coverage forms, and the best training available.
Michael is a member of the Macomb Family Services Board, the Anchor Bay Chamber, and MIPIA (Michigan Association of Professional Insurance Agents).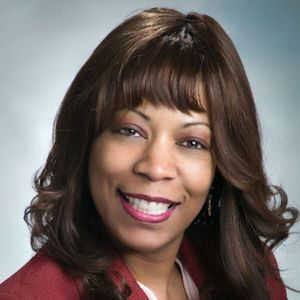 Michelle Robbins, Licensed Insurance Agent
Michelle Robbins has been a licensed insurance agent for over 13 years. Her career began in the real estate industry, supporting local realtors with title Insurance. After several years, Michelle shifted to real estate home warranty insurance, where she managed a territory of over 100 miles of real estate professionals. Later, Agent Robbins obtained more licensing and experience serving families and individuals to secure their estates with life insurance protection.
Most notably, throughout her career, she has assisted many individuals in difficult times of need as a family service counselor with several funeral homes, mortuaries, and memorial parks in California. This experience resulted in a natural progression into health and disability insurances. Today, Agent Robbins licensing extends across many states from the west to east coast. She is licensed in life, health, disability and property & casualty insurances.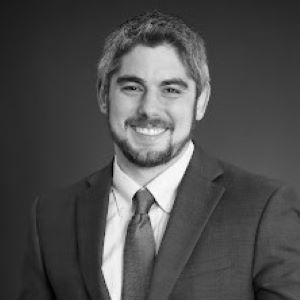 Zach Fagiano, Licensed Insurance Broker
Zach Fagiano has been in the insurance industry for over 10 years, specializing in property and casualty and risk management consulting. He started out specializing in small businesses and moved up to large commercial real estate risks. During that time, he acquired property & casualty, life & health, and surplus lines brokers licenses. He's now the Senior Vice President overseeing global risk management consulting.
Zach is a subject matter expert and has spent much of his career focused on catastrophic modeling, captive management, and strategic risk management for large public and private investment companies, hedge funds, and risk management for a publicly traded large retailer. When not working in risk and insurance, Zach can be found restoring classic cars and running in endurance races.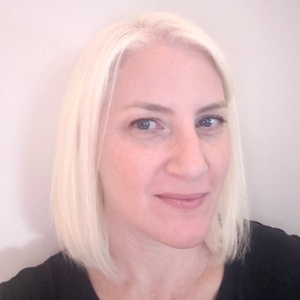 Leslie Kasperowicz, Farmers CSR for 4 Years
Leslie Kasperowicz holds a BA in Social Sciences from the University of Winnipeg. She spent several years as a Farmers Insurance CSR, gaining a solid understanding of insurance products including home, life, auto, and commercial and working directly with insurance customers to understand their needs. She has since used that knowledge in her more than ten years as a writer, largely in the insurance niche. Leslie has been quoted in publications that include Reader's Digest, Fox Business, and the Washington Post.
She reviews content, ensuring that existing and new content is accurate so you can make the best decisions about your car insurance, which guarantees the information you receive is accurate, evidence based, current, and trustworthy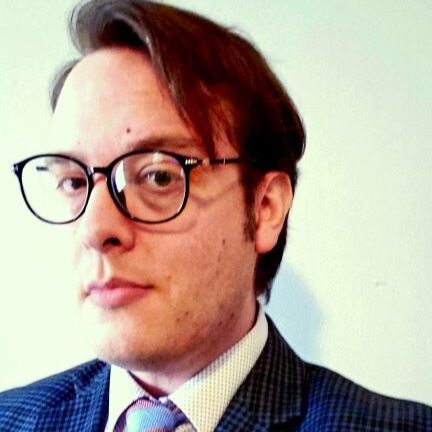 Jeffrey Johnson, Insurance Lawyer
Jeffrey Johnson is a legal writer with a focus on personal injury. He has worked on personal injury and sovereign immunity litigation in addition to experience in family, estate, and criminal law. He earned a J.D. from the University of Baltimore and has worked in legal offices and non-profits in Maryland, Texas, and North Carolina.
He has also earned an MFA in screenwriting from Chapman University and worked in film, education, and publishing. His professional writing has appeared on sites such as Legal Advice, The Manifest, and Vice. He is the author of a novel and several scripts that were adapted into short films.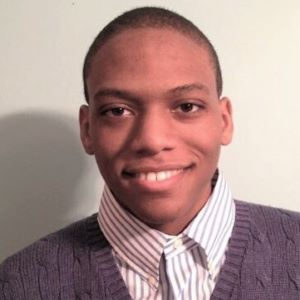 Travis Thompson, Licensed Insurance Agent
Travis Thompson has been a licensed insurance agent for nearly five years. After obtaining his life and health insurance licenses, he began working for Symmetry Financial Group as a State Licensed Field Underwriter. In this position, he learned the coverage options and limits surrounding mortgage protection. He advised clients on the coverage needed to protect them in the event of a death, critical illness, or disability.
In 2021, Travis began working as an independent broker. Since going independent, Travis has extended his licensing across several states along the East Coast to the Midwest. Travis also has access to over 10 top-rated life insurance carriers in the U.S. that can offer clients the best coverage possible. He currently specializes in mortgage protection, life insurance, critical illness, and disability coverage.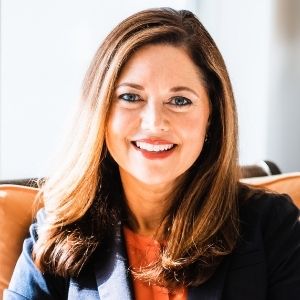 Laura D. Adams, Insurance & Finance Analyst
Laura Adams is one of the nation's leading finance, insurance, and small business authorities. As an award-winning author, spokesperson, and host of the top-rated Money Girl podcast since 2008, millions of readers and listeners benefit from her practical advice. Her mission is to empower consumers to live healthy and rich lives by planning for the future and making smart money decisions. She received an MBA from the University of Florida and lives in Vero Beach, Florida.
As a professional accountant and financial analyst for several companies, Laura is a trusted source on various finance topics for TV, radio, online articles, and print publications. She's been featured on major news outlets, including Next Advisor, FOX Busisness, AP News, Yahoo, Apartment Therapy, Go Banking Rates.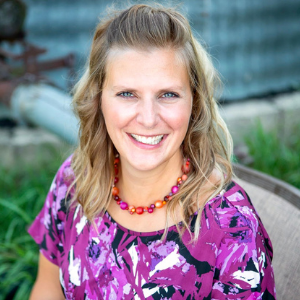 Melanie Musson, Published Insurance Expert
Melanie Musson is the fourth generation in her family to work in the insurance industry. She grew up with insurance talk as part of her everyday conversation and has studied to gain an in-depth knowledge of state-specific insurance laws and dynamics as well as a broad understanding of how insurance fits into every person's life, from budgets to coverage levels.
Through her years working in the insurance and finance industries, she has gained invaluable first-hand experience. She specializes in autonomous technology, real estate, home security, consumer analyses, investing, cryptocurrency, digital security, and vehicle safety.
Her expertise has been featured by The Penny Hoarder, in an e-book by Best Companies, by Forbes, Yahoo!, The New Yorker, Oprah, Fox Business, U.S. News, and Dollarsprout.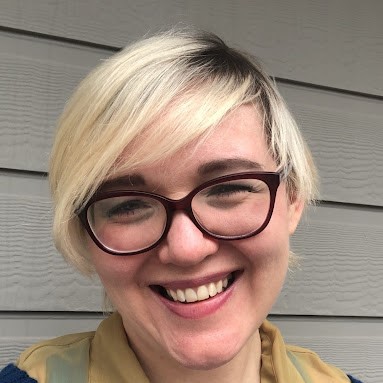 Laura Kuhl, Managing Content Editor
Laura Kuhl holds a Master's Degree in Professional Writing from the University of North Carolina at Wilmington. Her career began in healthcare and wellness, creating lifestyle content for doctors, dentists, and other healthcare and holistic professionals.
In 2018, she started writing for the cannabis industry. She curated news articles and insider interviews with investors and small business owners, leading to conversations with key players in the legal and insurance industries.
For the past five years, Laura has worked with insurance industry professionals across multiple markets, including business, auto, and life insurance, to create content that is accessible to everyone. She believes insurance does not need to be complicated and continues to create content that is straightforward, unpretentious, and jargon-free.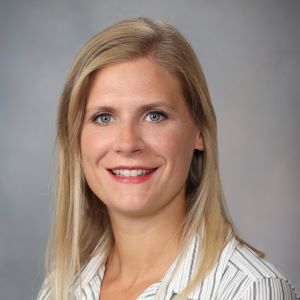 Maria Hanson, Insurance and Finance Expert
Maria Hanson grew up with a unique passion and understanding of both the automotive and insurance industries. With one grandfather in auto mechanics and another working in insurance, you could say automotive insurance is in her blood. Her love of research and finance serves her well in studying insurance trends and liability.
Maria has expanded her scope of expertise to home, health, and life insurance. She consults on home maintenance, property improvement, and health care. In her spare time, she travels, camps, gardens, and volunteers in her community.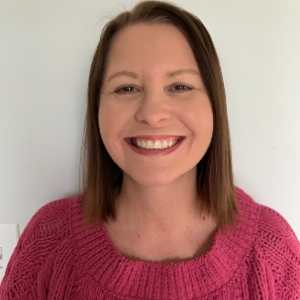 Tonya Sisler, Content Team Lead
Tonya Sisler has been a technical insurance writer for over five years. She uses her extensive insurance and finance knowledge to write informative articles that answer readers' top questions. Her mission is to provide readers with timely, accurate information that allows them to determine their insurance needs and choose the best coverage. 
Tonya currently leads a team of 10 insurance copywriters and works closely with them on industry research and content creation. Tonya has a Bachelor's Degree from the University of South Carolina in Journalism and has worked for over 15 years in management roles.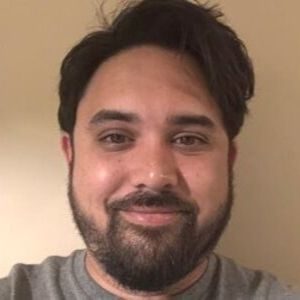 Chris Tepedino, Feature Writer
Chris Tepedino is a feature writer that has written extensively about auto insurance for numerous websites. He has a college degree in communication from the University of Tennessee and has experience reporting, researching investigative pieces, and crafting detailed, data-driven features.
His works have been featured on CB Blog Nation, Flow Words, Healing Law, WIBW Kansas, and Cinncinati.com. He has been a contributor to The Penny Hoarder, UpJourney, and Translate by Humans.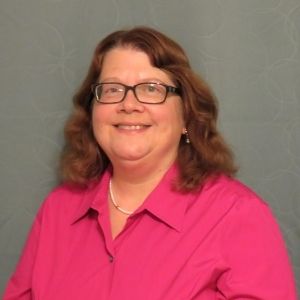 Karen Condor, Insurance and Finance Writer
Karen Condor is an insurance and finance writer who has degrees in both journalism and communications. She began her career as a reporter covering local and state affairs. Her extensive experience includes management positions in newspapers, magazines, newsletters, and online marketing content.
She has utilized her researching, writing, and communications talents in the areas of human resources, finance, technology, and travel. Recently she has delved into the worlds of real estate and insurance by assisting with her family's real estate company.
Her work has appeared in Atlantic Ride, Carex, CEO Blog Nation, CreditCards.com, Dangerous Roads, Gauge Magazine, The Mortgage Reports, Realtor.com, Realty Biz News, Small Biz Club, US Finance Post, The Wall Street Journal, and Vintage Value Investing.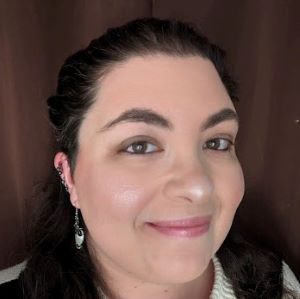 Merriya Valleri, Expert Insurance Writer
Merriya Valleri is a skilled insurance writer with over a decade of professional writing experience. Merriya has a strong desire to make understanding insurance an easy task while providing readers with accurate and up-to-date information. Merriya has written articles focusing on health, life, and auto insurance.
She enjoys working in the insurance field, and is constantly learning in order to keep up with the current, ever-chaning market. Merriya has a Bachelor's Degree in Writing, using her skills to promote educational experiences for her readers.