Top 10 Secrets For Getting Cheap Car Insurance
There are tons of things that the average customer does not even think of when it comes to shopping for car insurance. Consider these 10 secrets in finding cheap car insurance so that you won't can find the most affordable policy for your needs. Some things you can do to help find cheap insurance include taking a driving course, driving safely, and using public transportation.
Free Car Insurance Comparison
Compare Quotes From Top Companies and Save
Secured with SHA-256 Encryption
UPDATED: Jun 6, 2022
It's all about you. We want to help you make the right coverage choices.
Advertiser Disclosure: We strive to help you make confident auto insurance decisions. Comparison shopping should be easy. We are not affiliated with any one auto insurance provider and cannot guarantee quotes from any single provider.
Our insurance industry partnerships don't influence our content. Our opinions are our own. To compare quotes from many different companies please enter your ZIP code on this page to use the free quote tool. The more quotes you compare, the more chances to save.
There are tons of things that the average customer does not even think of when it comes to shopping for car insurance. If you are one of those uneducated consumers, now is the time to educate yourself. The more you know about how auto insurance works, the more money you'll be able to save. Consider these 10 "secrets" in finding cheap car insurance so that you won't be that doofus who spends more than they have to.
#10 – The Six Month Rule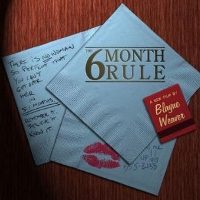 Every six months, check with your insurance company and renegotiate your rates. A lot can happen in six months, and often times new discounts pop up or past violations get removed from your driving record. You might even consider "threatening" to leave them for a new company to see if they budge. (Note – I highly advise against this if you are locked into a 12-month plan and your past 6 months includes DUI's, high-speed accidents, late bill payments, crashing into parked cop cars, etc.)
Compare over 200 auto insurance companies at once!
Secured with SHA-256 Encryption
#9 – Keep It In The Family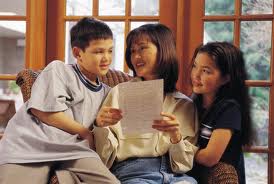 Combining your insurance with your family members is a great way to save money. Most companies offer discounts for families and/or family plans. Putting your kids, spouse, and anyone else under your roof under the same policy is highly recommended.
#8 – Driving Courses For The Win!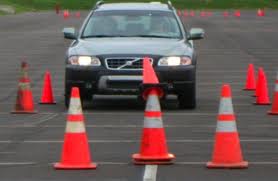 Most insurance companies offer discounts to people who take (and pass) driving safety courses. Although these classes are usually real snoozers, they can actually be worth it. Ask your insurance company about company approved drivers education courses. The class might be boring, but the savings will make you glad you took it. If you have any points on your license for past traffic violations, taking these driving courses can also help get them removed, and thus indirectly affect your insurance costs.
#7 – "Leave Out" Your Past Mistakes
We aren't exactly telling you to lie to the insurance company, but if they ever ask if you have been in accidents or have gotten any speeding tickets, simply say no (even if you have). A lot of times, these tickets and accidents have already been removed from your permanent record (due to the statute of limitations or other reasons). If you "bring them up" again, the insurance company could magically put them back on your record and charge you more money. Remember, when it comes to information that could increase your premiums, less is more.
Compare over 200 auto insurance companies at once!
Secured with SHA-256 Encryption
#6 – Drive A Boring Car
Of course, you don't want to drive your grandma's old Datsun, but you don't exactly need to drive a Corvette to work. Insurance companies will charge you based on past claims history for your vehicle's make and model. If the car you drive is more likely to be stolen or be in an accident, you will have to pay out more for your premiums. To get an idea of which cars are cheap to insure and which cars are expensive to insure, check out this article.
#5 – Insure Everything Together
Anything you buy insurance for you should consider insuring under the same company. Auto, health, life, homeowners, pet, motorcycle, renter's, etc. all can be combined to save you money. Insurance companies all offer multi-line discounts or package deals. Just ask Jennifer Lopez. Rumor has it that she insures her butt and her Manhattan condo all under the same provider.
#4 – Drive Safer
Nobody wants to be seen as that guy who drives like an old lady, but that also doesn't mean you have to pretend like you are in The Fast and the Furious. Your driving record is one of the most important things insurance companies look at when determining your rates. With a bad driving record, expect to pay much more for auto insurance than your friends with clean records. Speeding tickets can affect your insurance rates for up to three years and accidents and affect your rates for up to five years. Driving your Mazda Miata under an 18 wheeler, losing control, and then crashing into the guardrail only to have it blow up in a fiery explosion might affect your insurance rates for life. Don't be that guy.
Compare over 200 auto insurance companies at once!
Secured with SHA-256 Encryption
#3 – Take Public Transportation To Work
Walking to the bus or subway stop and squeezing onto a crowded car with sweaty, overweight, and smelly people might not be your idea of the ideal morning commute, but you might see it in a whole new light if you realized how much it could save you on your car insurance. The more you are on the road, the higher your chances at getting into an accident become. Statistically speaking, people who drive to work pay much more for car insurance than people who don't. So, put on your gas mask and get into the stinky subway, you will thank me later when you see how much extra cash is in your bank account as a result. Not only will your insurance rates go down, but you also won't have to pay as much for gas, tolls, and parking.
#2 – Drop Coverage If You Don't Need It
If you have an older car that isn't worth that much money, consider dropping collision coverage. Collision coverage only makes sense for newer or classic cars that are valued at more than their deductibles. Most states in the US only legally require that you have liability coverage. If you want to take the risk and drop all coverage that is not required, go ahead.
#1 – You Better Shop Around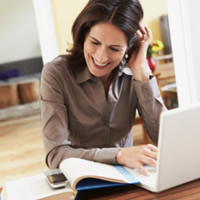 Coverage rates from one company to the next can vary by hundreds of dollars. The reason these rates vary so much is that insurance companies all have different things that they place value on. For example, if you have a hearing disability, Insurance Company A might quote you at $220 per month. On the other hand, Insurance Company B might not even factor this into their risk assessment equation and quote you at only $90 per month. If you don't shop around, you really won't ever know about the good rates you are missing out on.
There are many websites out there (including this one) that offer free insurance quote comparisons. If you are ready to shop around, why not go up to the top of this page and enter your zip code into the form? We will compare rates from the top auto insurance providers so that you can find the best insurance policy for you.
Editorial Guidelines: We are a free online resource for anyone interested in learning more about auto insurance. Our goal is to be an objective, third-party resource for everything auto insurance related. We update our site regularly, and all content is reviewed by auto insurance experts.