Finding the Best Deal on Auto Insurance
To find the best deal for any product, a customer must survey the market, sieving out the good deals from the bad ones. They will take the pricing, quality and customer reviews into account, and finally settle on one that they think is the best value-for-money.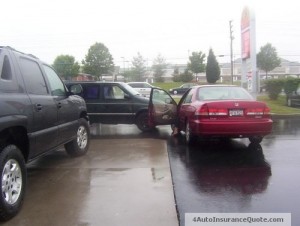 However, shopping around for auto insurance is a much more complicated process – you have to take into account deductibles, premium costs, coverage, terms and conditions, possible rebates and a whole host of other details. In addition, auto insurance is an investment of sorts – you are not making a one-time payment, but are instead constantly paying the premium throughout the stipulated years. As such, making a wise choice is much more important for auto insurance than for ordinary goods to avoid sinking into a financial quagmire.
Understanding auto insurance coverage
Firstly, you must understand the coverage provided in an auto insurance package before you pay. Remember, auto insurance is a long-term liability on your income, and you must make sure the package is streamlined towards what you need.
As such, below is a list of the different types of coverage that are often included in auto insurance packages:
With this list in place, you should now cut the list down by identifying which coverage is suited for your needs. Obviously, if you do not rent cars, you will not need Rental Reimbursement as part of your coverage. In addition, take a look at the other insurance policies you have purchased, and look out for possible duplicate coverage with your auto insurance packages – if your personal insurance policy has included Comprehensive coverage, you will not need to include it when buying an auto insurance.
In addition, you must take note of the mandatory insurance coverage that must be purchased by you. In 47 states, it is compulsory for car owners to purchase the minimum liability coverage, and in 15 states it is compulsory for you to purchase the PIP coverage.
Looking around for the Best Deals
Once you have decided on the coverage that you will need to include in your insurance plans, the next step is to scout around for the best deals.
At this point, the internet will be your best friend. Use the internet to find the most competitive pricing for your desired auto insurance package. There are also quoting tools found in almost every insurance company's website; use them to get a quick quote from them about the pricing of each package, and compare the prices to get the best prices.
However, you must note that the insurance company that gives the best quote may not necessarily be the one you must buy from – some packages may give a very good price for what it offers, but you may be required to pay extras here and there. You might even end up paying more than other packages! As such, always fully understand the terms and conditions of the package before putting your money into the company.
You should also keep a look out for customer reviews – a good company will receive many commendations and recommendations for other customers to buy their policies, while there will be many whistle-blowers pointing out the more unscrupulous auto insurance companies. You will do well to listen to their advice when purchasing your auto insurance.
Additional Resources Help You Find The Best Auto Insurance Deal
All in all, you must always remember the most important thing: fully understand your needs before looking for an auto insurance quote. Optimize your insurance coverage, such that you do not waste unnecessary cash. The best deal is not the cheapest deal, but the one that fits your profile the most.
Check out these other sites if you are still looking around for a good deal: